Deploy Astar Portal on Vercel
Overview​
Submitting a staging URL whenever making a PR to Astar Portal from the forked repo is recommended. Here's what you need to know about deploying the forked Astar Portal repo on Vercel.
Deploying with Vercel​
Deploying Astar Portal(built with Quasar Framework) with Vercel is super easy. All you have to do is to download the Vercel CLI and log in by running:

Then proceed to build Astar Portal by running $ yarn build. After the build is finished, change the directory into your deploy root (example: /dist/spa) and run:
$ cd dist/spa




# from /dist/spa (or your distDir)




$ vercel



The Vercel CLI should now display information regarding your deployment, like the URL. That's it. You're done.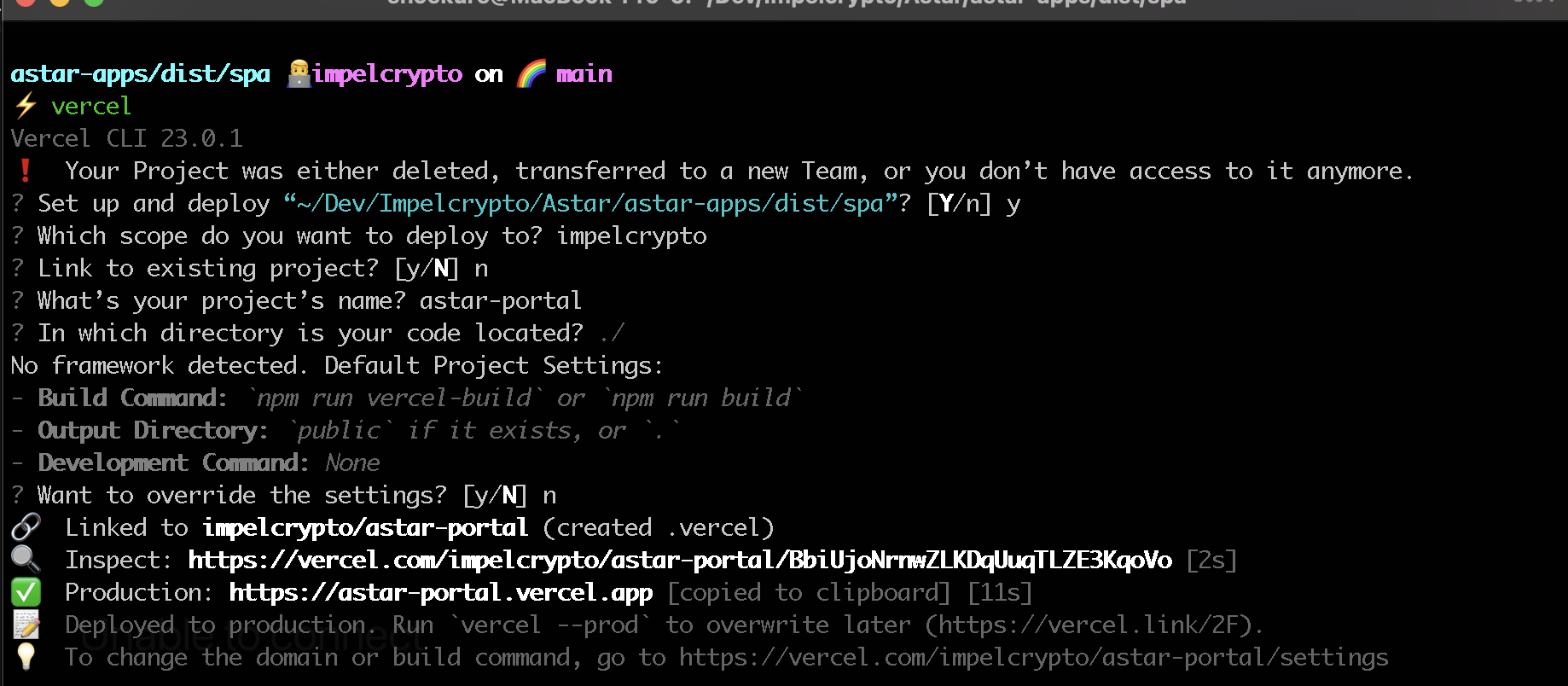 Obtain the deployed URL​
After finishing deployment, you can open your Vercel dashboard for obtaining the deployed URL.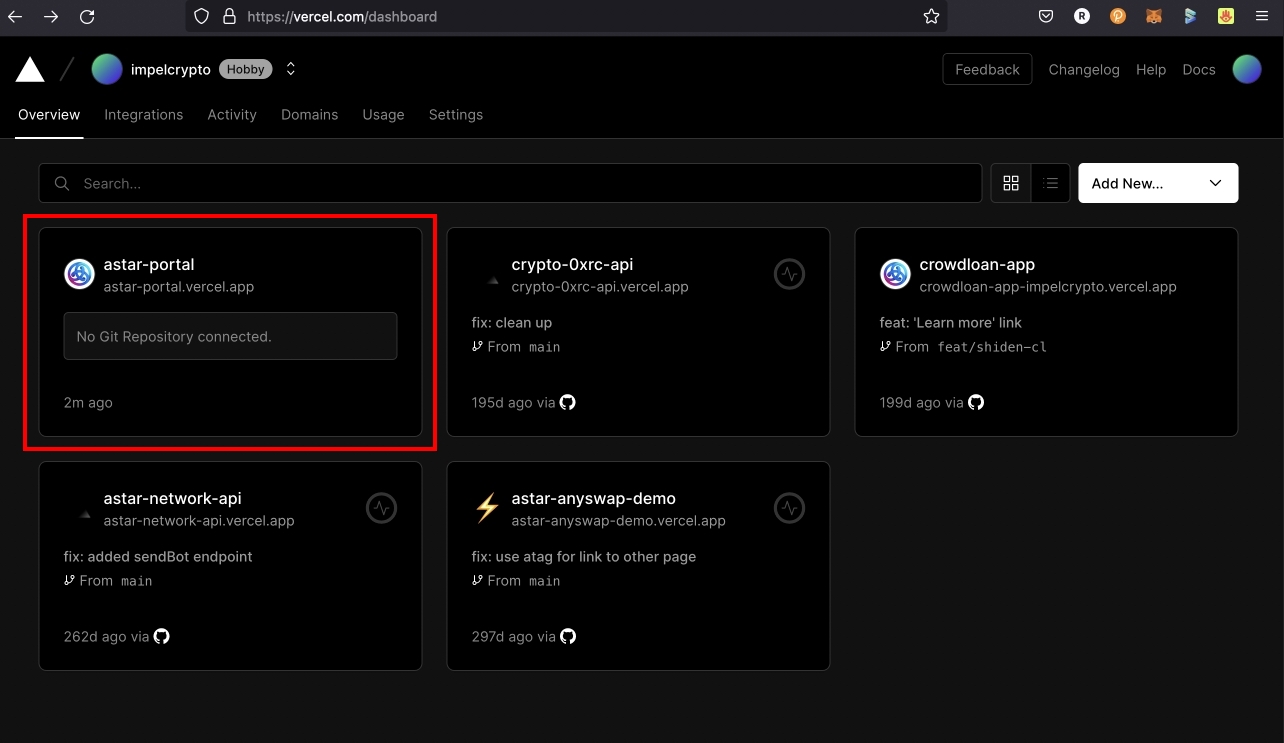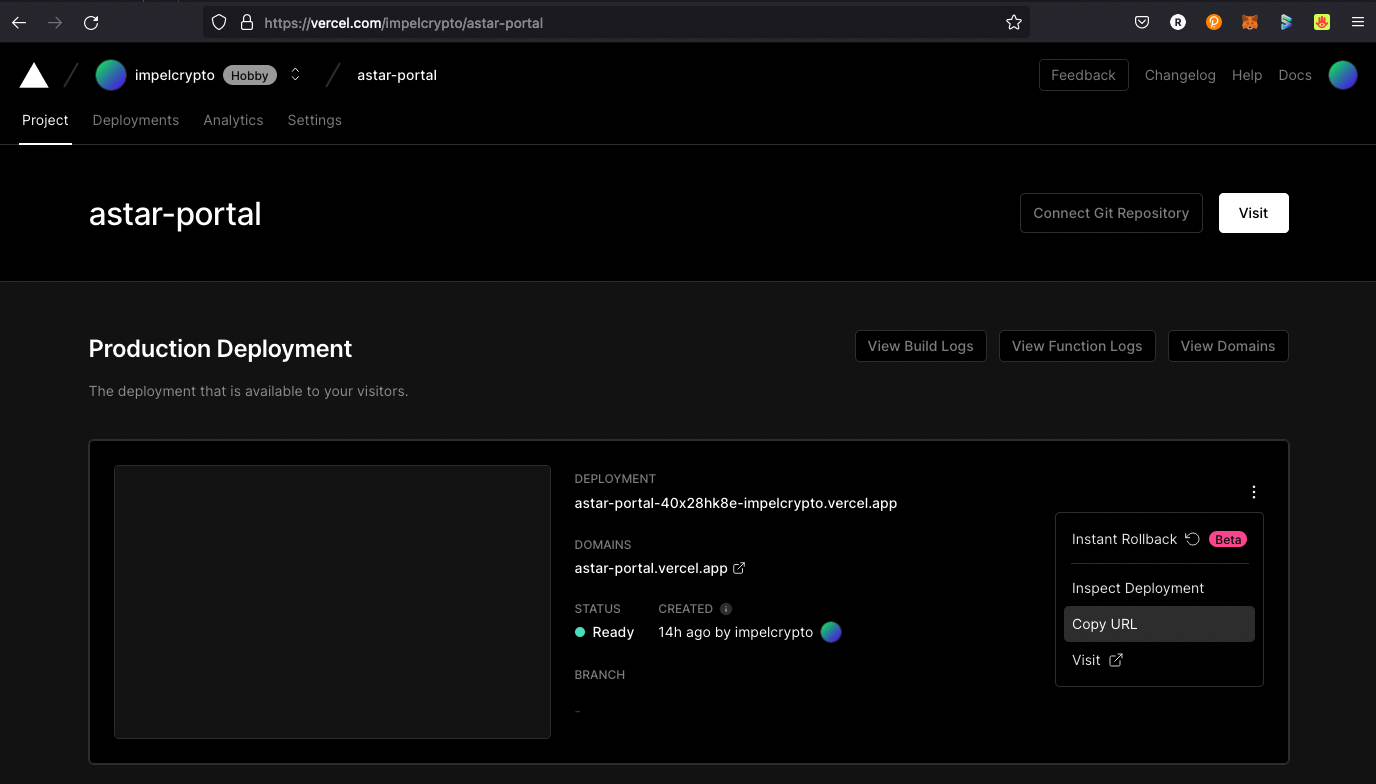 References​