Faucets
Via Portal​
Faucets are available for all Shibuya accounts and empty accounts on Astar/Shiden.
To access the faucet visit https://portal.astar.network/#/assets, and click on the Faucet button.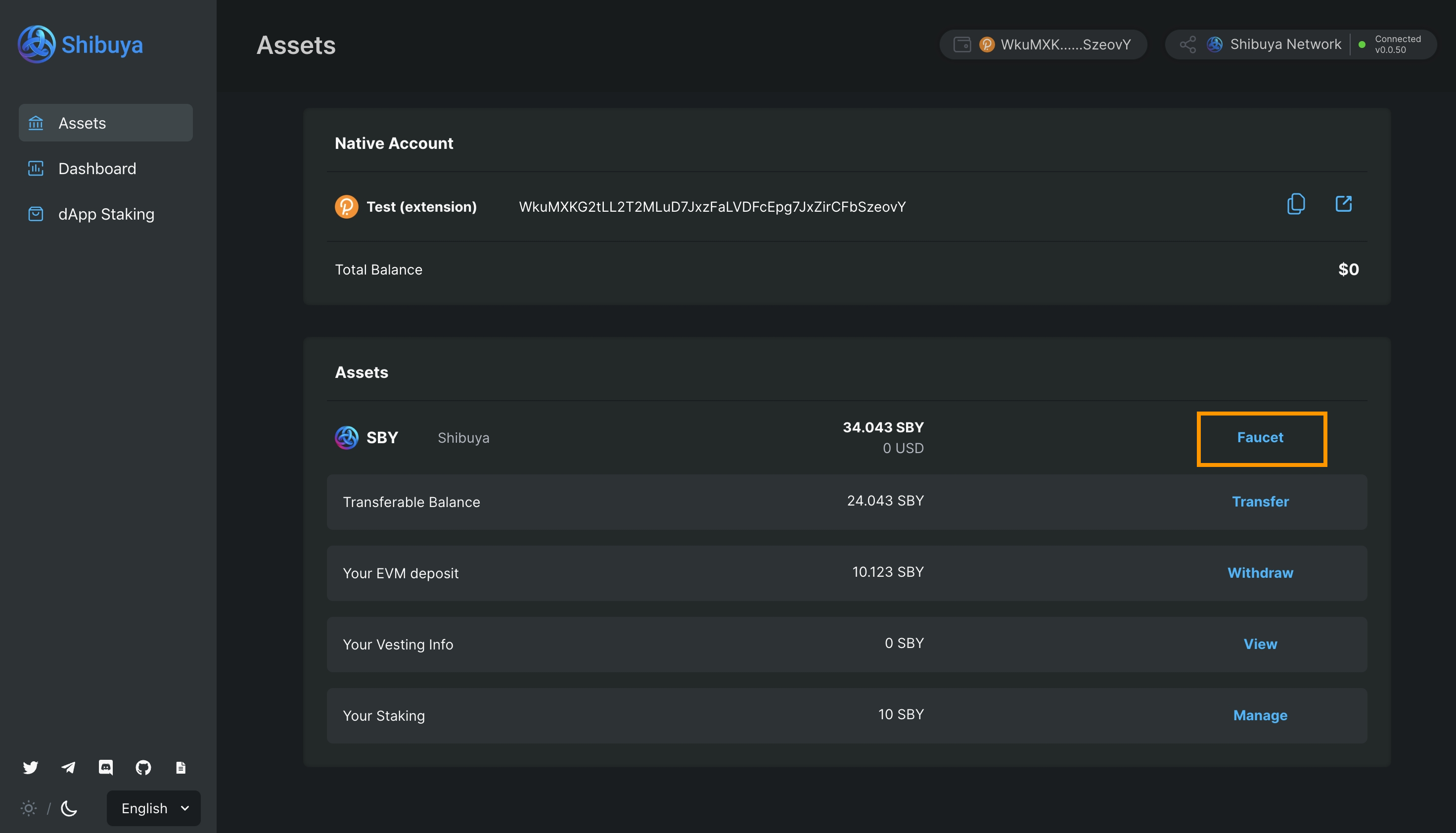 Then, click the I'm not a robot checkbox, and click 'Confirm'.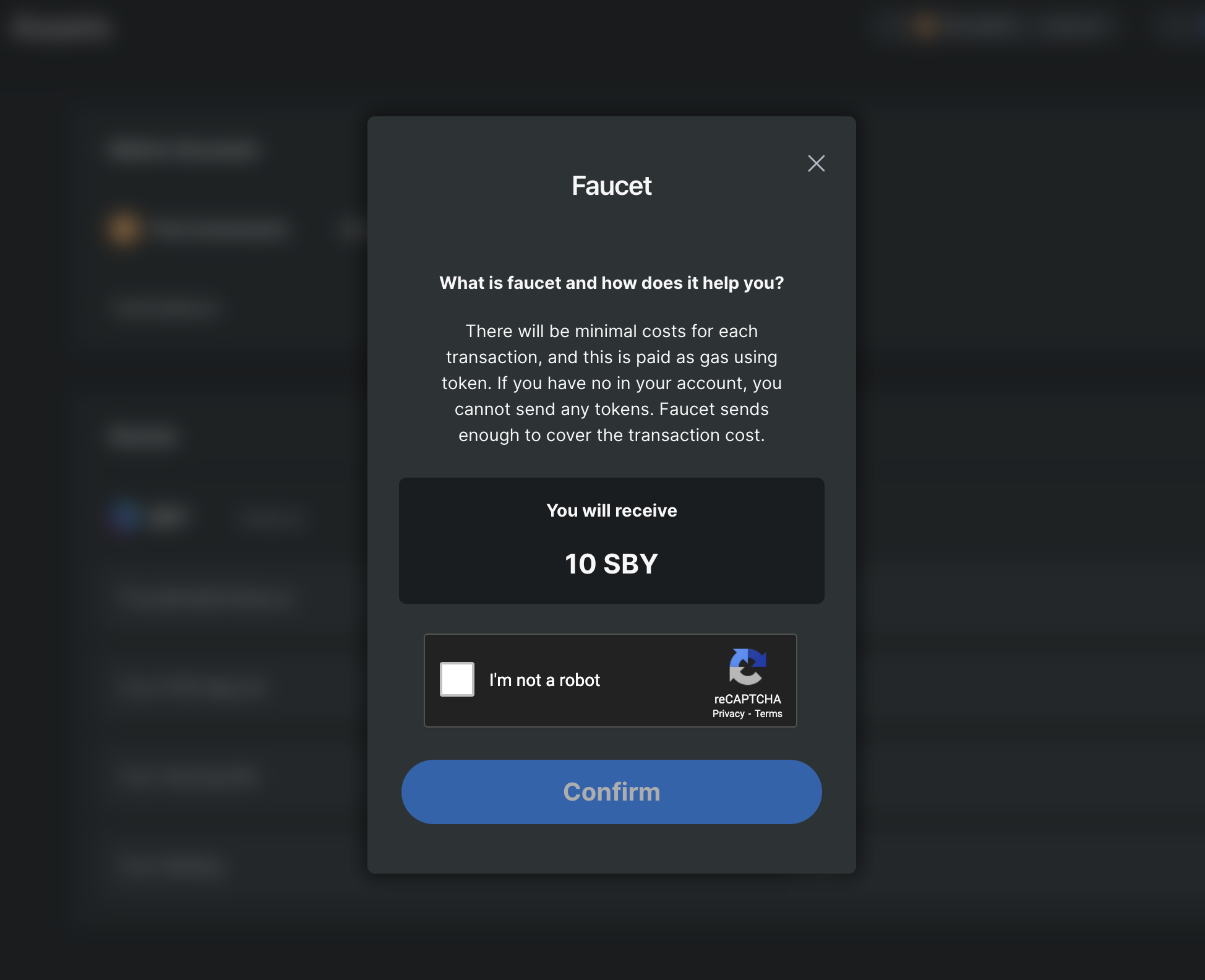 Once you join the Discord server, you will be able to see the #shibuya-faucet channel.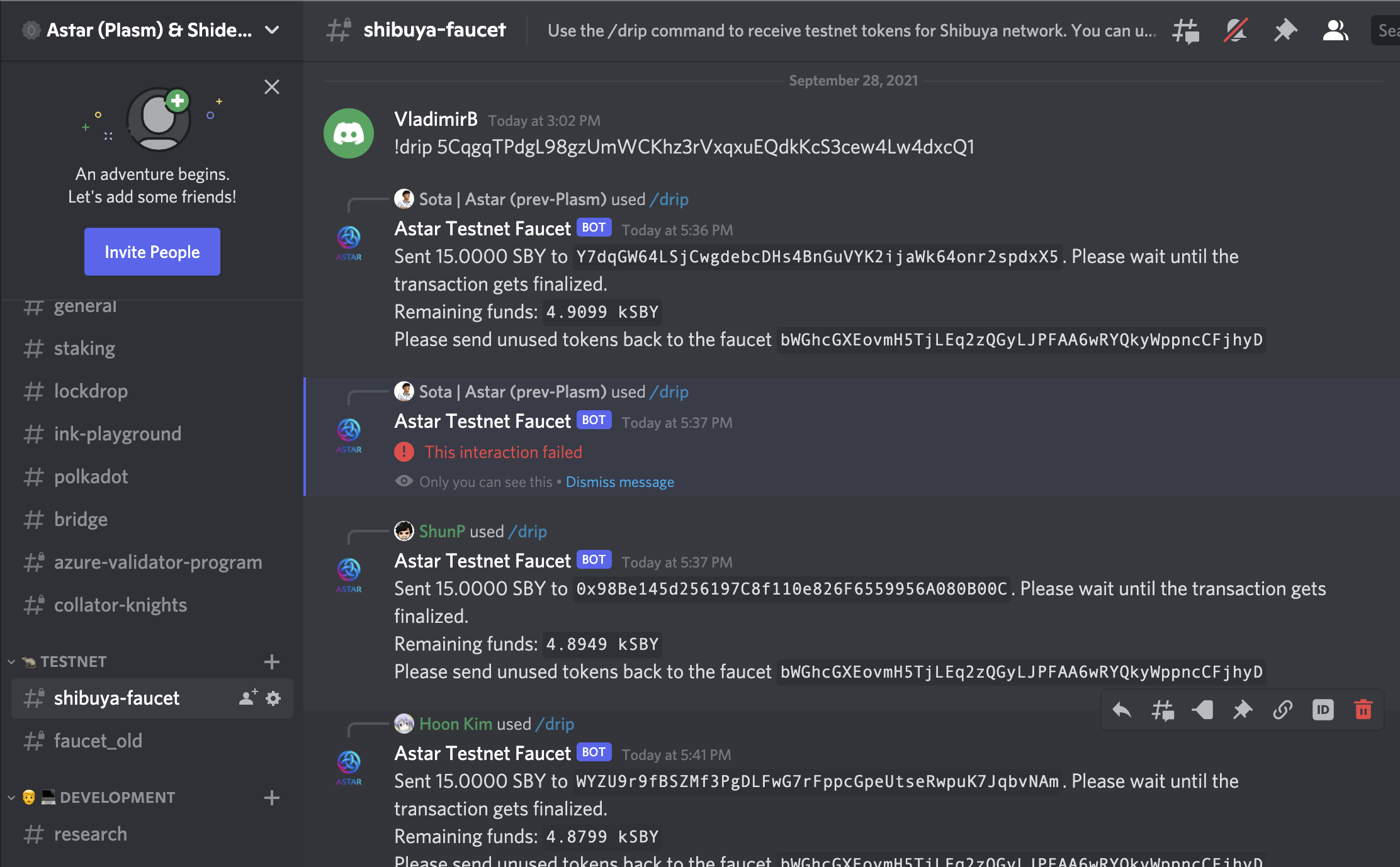 In the #shibuya-faucet channel, please type /drip. Then, you can see the following options. Please click network

and select the network.

Lastly, please click address and paste your address.



If your inputs are valid, you can receive tokens from the faucet.

Enjoy🚀